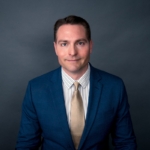 Brian Carter, P.A
Some of the best deals are not even listed.  Great deals many not come up in a standard mls-searches; are hidden across the many commercial real estate search platforms, to which only a commercial agent, like myself, may have access; or are the results of searching my contacts.  Having a direct conversation to best understand your real estate goals will best help me help you.  
Whether you are seeking to sell, purchase, or lease a property, I am here for you.  Please fill out the form & I will follow up with you shortly.
Thinking of Selling? Want to discuss Real Estate?
See properties of interest and want to know more?
Contact me & let's discuss